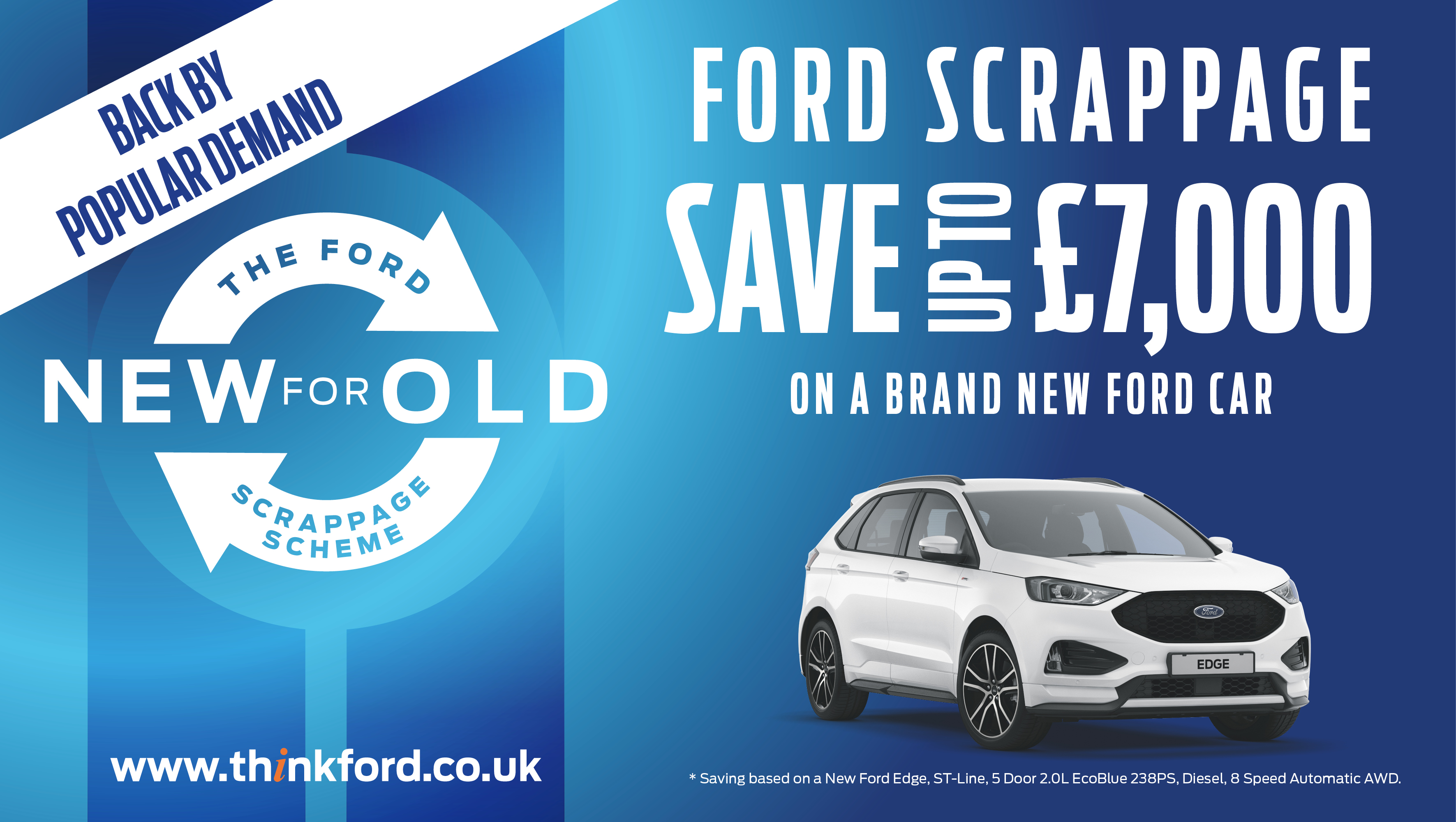 If you're looking to purchase another vehicle, we've teamed up with Think Ford to help you get more for your vehicle.
So whether it's a brand new Ford car or van or perhaps one of their quality used cars or vans, either way
Think Ford can offer you up to £2000 for your vehicle
, as a trade-in which you can use on top of their already great offers.
Think Ford will then arrange to responsibly recycle your vehicle through us. Simply click below to get a quote for your vehicle above and then follow the "want more" link.
Get a quote now
---
DVLA Approved

We are a local DVLA approved vehicle recycler with 25 years' experience of dealing with car scrap
Find Out More

Authorised Treatment Facility

WE are an Environment Agency approved vehicle recycler ensures waste products from car scrap are disposed of professionally and legally
Find Out More

Certificate of destruction

Provides legal proof that your vehicle has been scrapped and relieves you of legal responsibility as the vehicle's final owner
Find Out More
How it works with ScrapMyCar:
1. Enter your vehicle registration and your postcode
2. We offer you a guaranteed price for your vehicle
3. You accept and fill in your address details
4. We ring you to arrange the vehicle collection
We have long term vehicle recycling experience handling 100s of vehicles successfully each month. We are a real vehicle recycler not another quote website.
We value our reputation for honesty and fairness and provide guaranteed prices with a prompt payment and no extra charges.
CONTACT OUR TEAM
Any questions? Call our team on 03301 240 120
ELIZABETH FROM BORDON

Hi, I just wanted to say thank you for collecting my car and to let you know that the chap who did the collection was fantastic.
He stayed cheerful and polite even though the collection location was tricky... I shall certainly use your services again.

NEAL FROM LIPHOOK

These guys are fantastic, they went out of their way to organise picking up my car.
Very helpful, friendly and professional service. Thank you.

PAUL FROM CHESSINGTON

I would like to compliment the driver on the service today. He was very polite when arriving and give me all the correct information. He was very quick to get the car off my drive even offering for helping, he was sure he could do it himself. He told me when he was going to get the van to get the car on it. He was a happy guy and give a very good quality of service.
Feel free to post this on your website with 5 stars recommendation.